"Teacher's Apple" 6x8 inch Oil Painting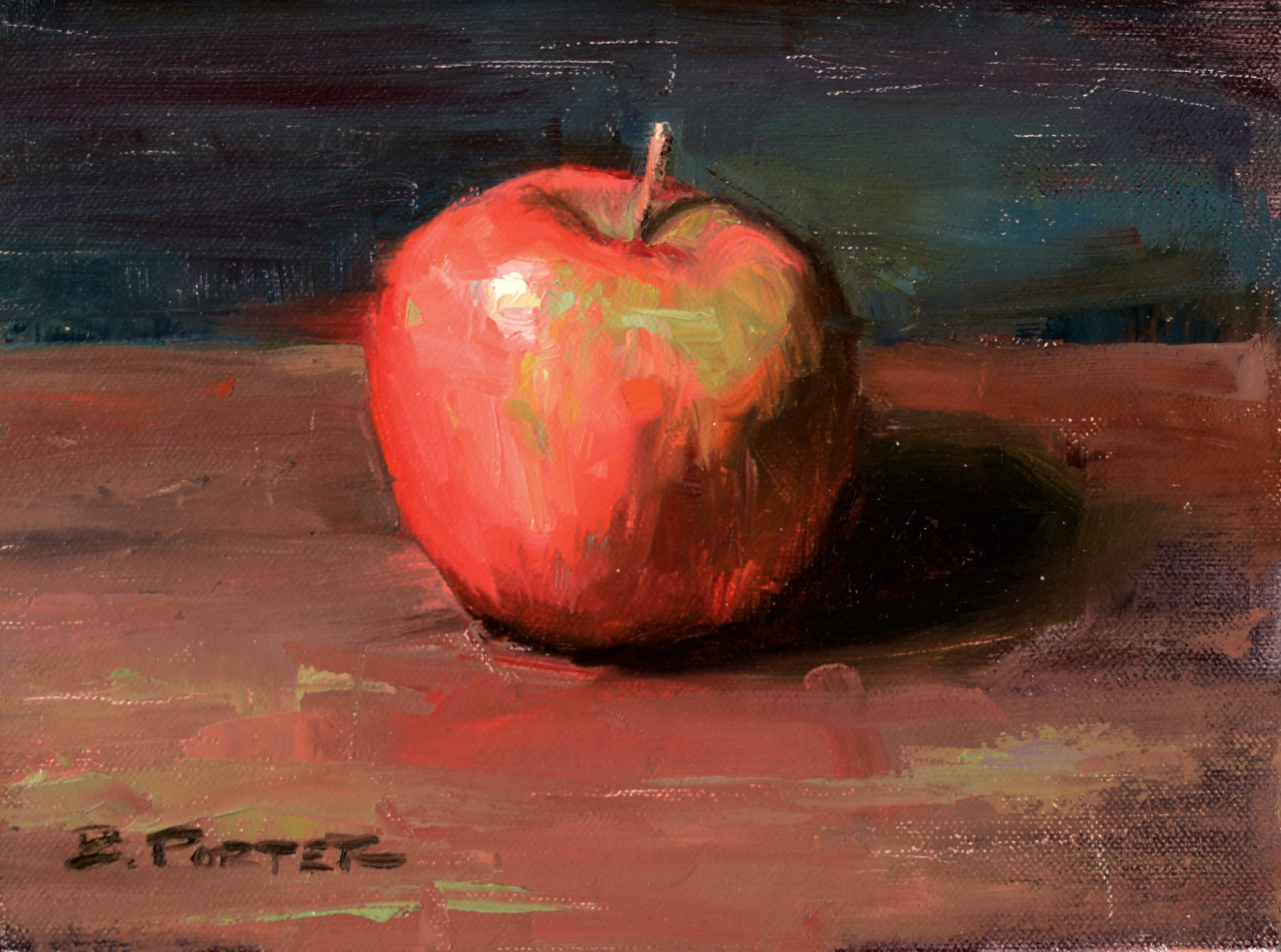 "Teacher's Apple" 6x8 inch Oil Painting
Oil on archival linen panel measuring 1/8inch thick.
Painting: 6x8 inches. Unframed.
I have used this apple many years for teaching students about light, shadow, form, and value.
Please be aware that due to different browsers and computers, the colors and values may vary slightly. I've done my best to make sure an accurate representation is depicted on the images.
sale